Registered Veterinary Technologists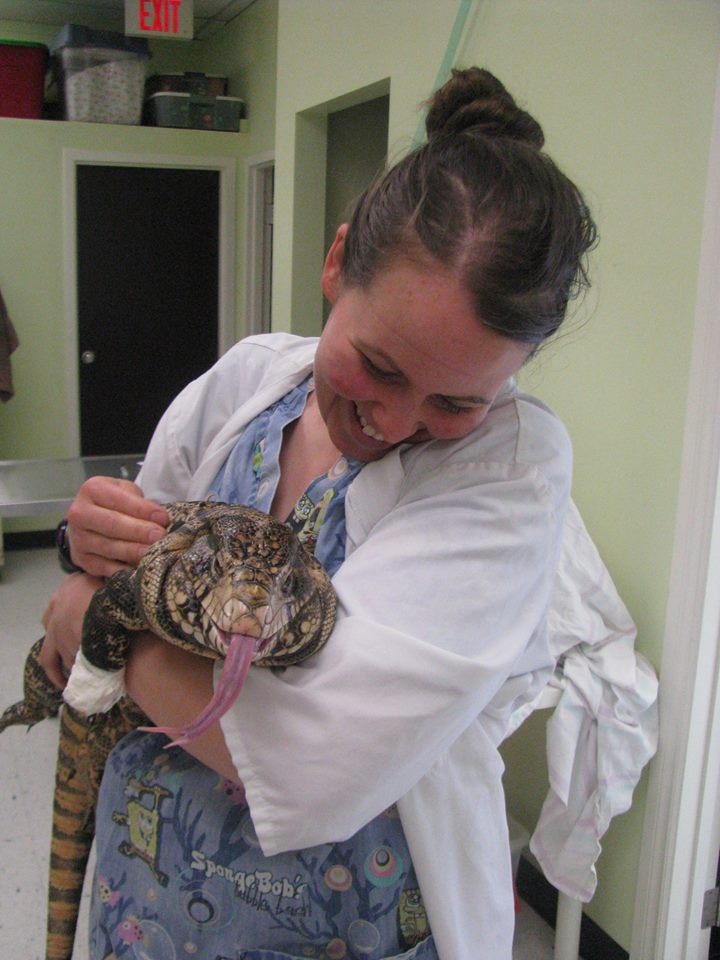 Rebekah graduated as a Veterinary Technologist from St. Clair College in 2001. Following two years of practice in her native Ontario, Rebekah made the move out West in order to join the team at Calgary Avian & Exotic Pet Clinic in 2003 and she has dedicated her career to exotic pet practice ever since! Rebekah's experience and interest in teaching benefits both veterinary and technical students during their rotations through the clinic. Away from work, Rebekah is an avid geocacher and neither rain nor sleet nor snow can keep her from finding a cache a day!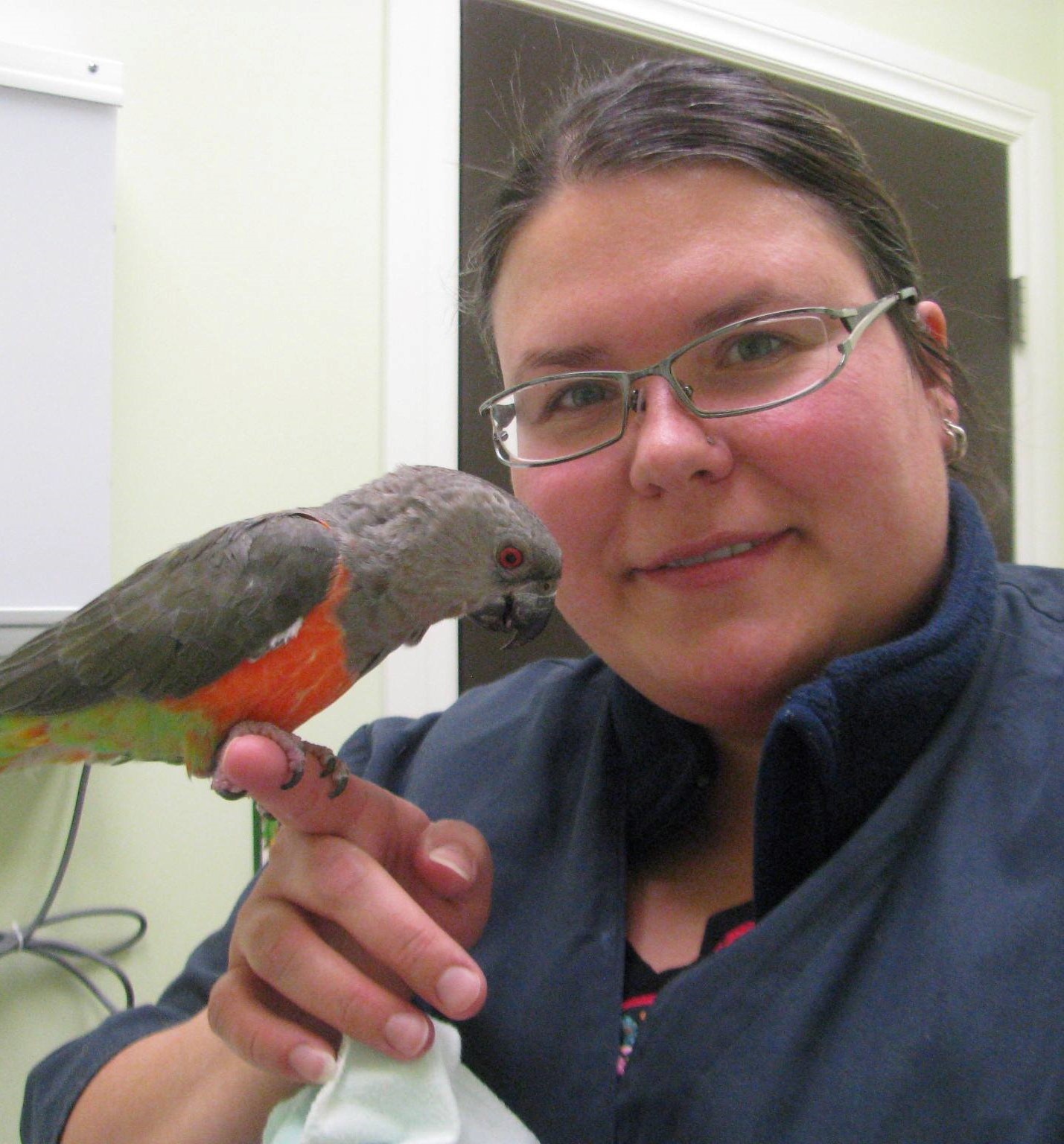 Caitlyn, a 2005 graduate of the Animal Health Technology program at Olds College, fulfilled a life long dream of working exclusively with birds and exotic pets when she joined our team full-time in 2006. A local Calgarian, Caitlyn initially started working at the clinic as a technician assistant when she was 16 and has been an integral part of our team ever since. In 2017, Caitlyn welcomed her son, Ryker, to her family nest which includes several budgies, Jake the cockatiel, Petrie the Red-bellied Parrot, Kato the African Grey Parrot, and a Leopard tortoise named Wilson.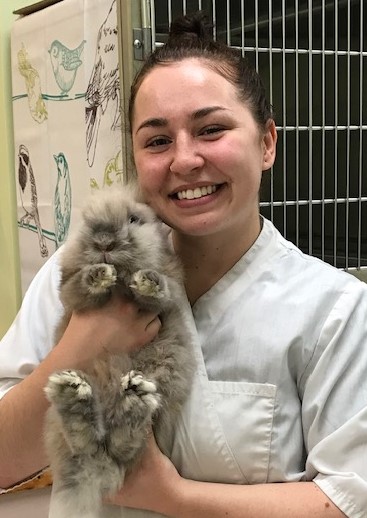 Shayna, a 2022 graduate of North Western polytechnic, is an outstanding technician with a passion for all things exotic. When she is at home relaxing and watching her favorite TV show, The Office, she loves to surround herself with her pets Pork and Beans (the axolotls) and her dog, Chano.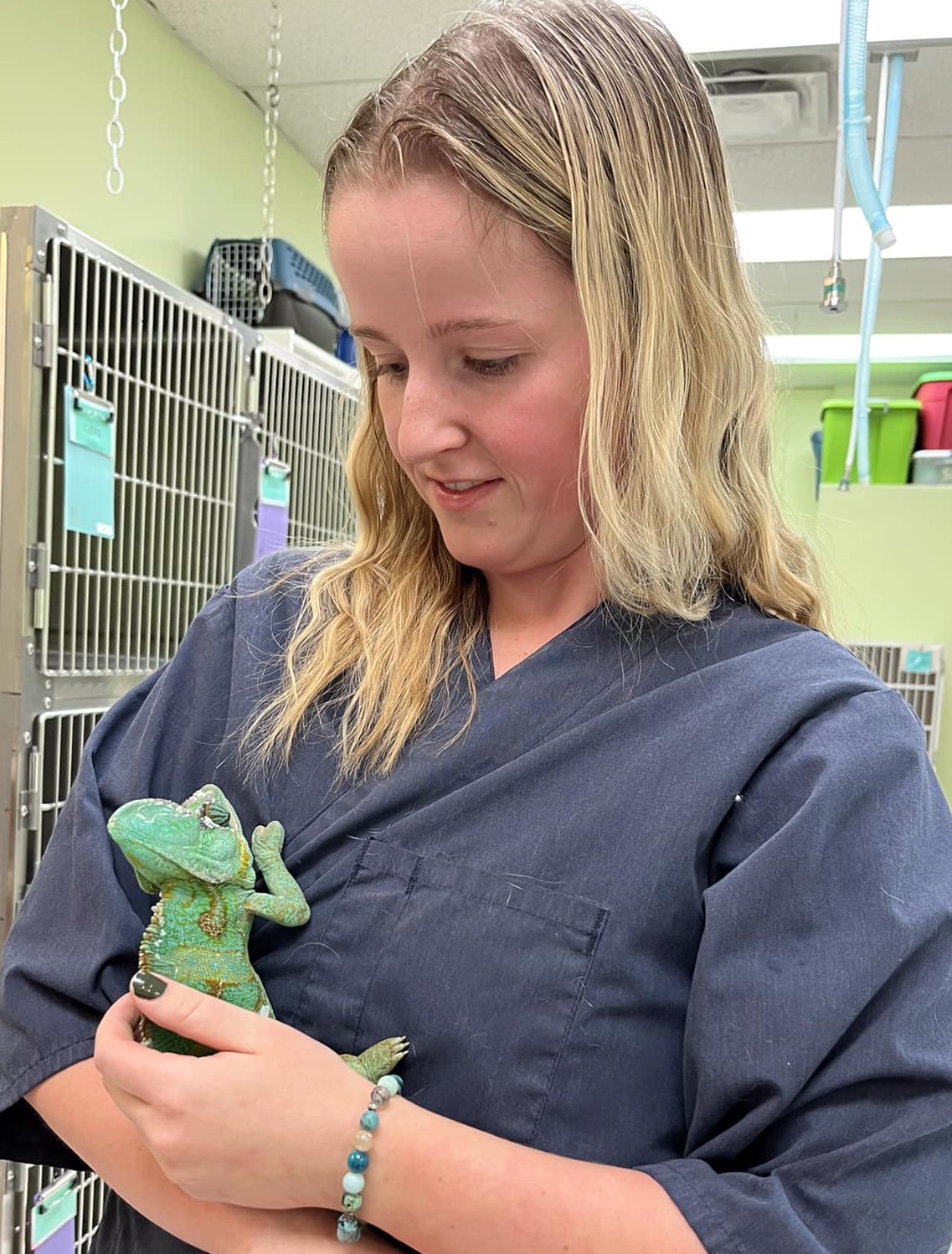 Rachael joined our Veterinary Technician team in 2022 and has been an outstanding addition to our clinic. She graduated from Algonquin College in 2015 and has a love for all animals but especially exotic pets. When she is not traveling, painting, or cooking, she enjoys spending her time at the Calgary Zoo.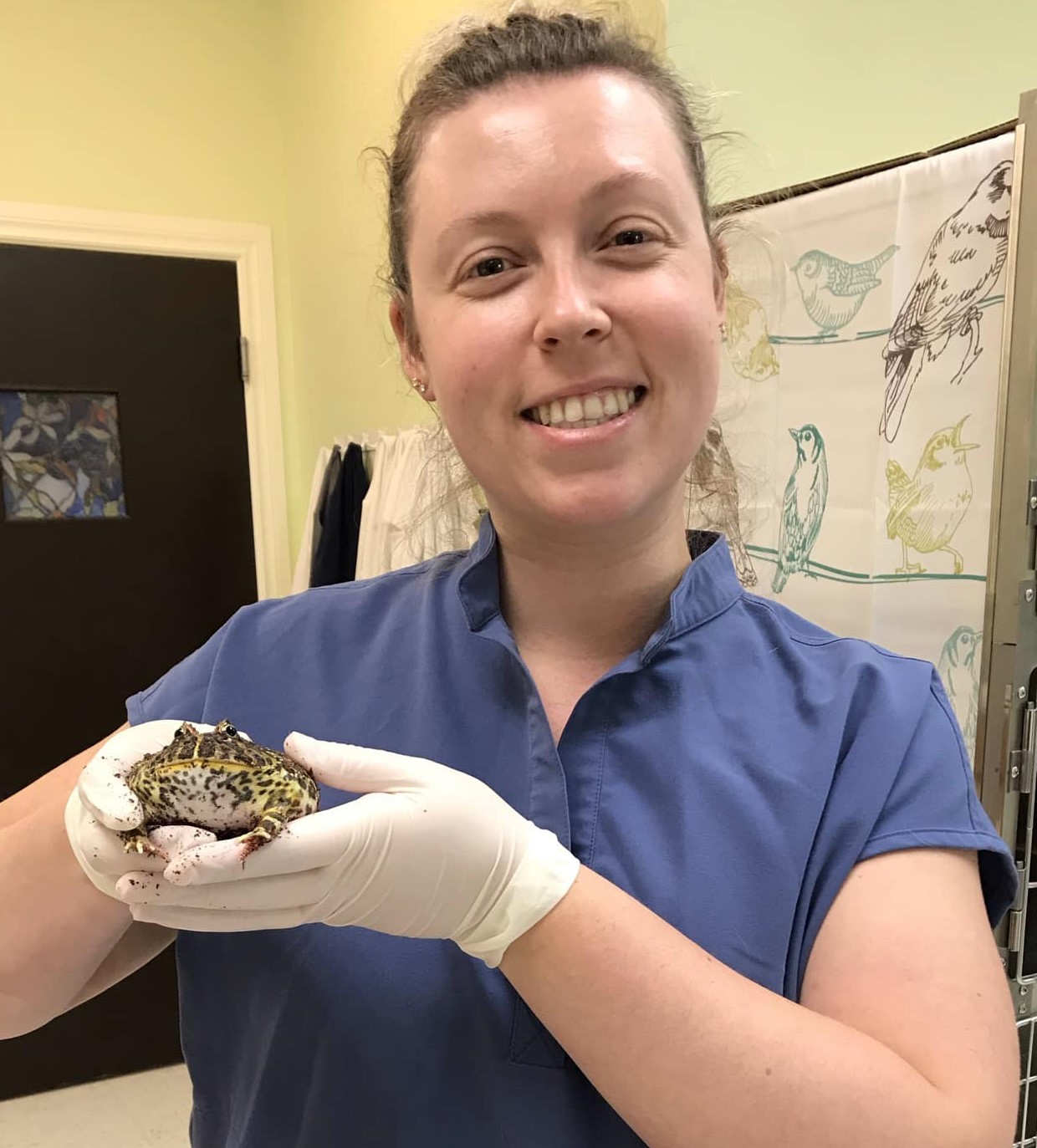 Brandee graduated from Olds College in 2018 and has been a valuable part of our team since 2022. She has a love for all animals - big and small! She shares her home with a lovely little lionhead rabbit named Kovu. Brandee is also an accomplished figure skater and spends time coaching young athletes.

Client Care Professionals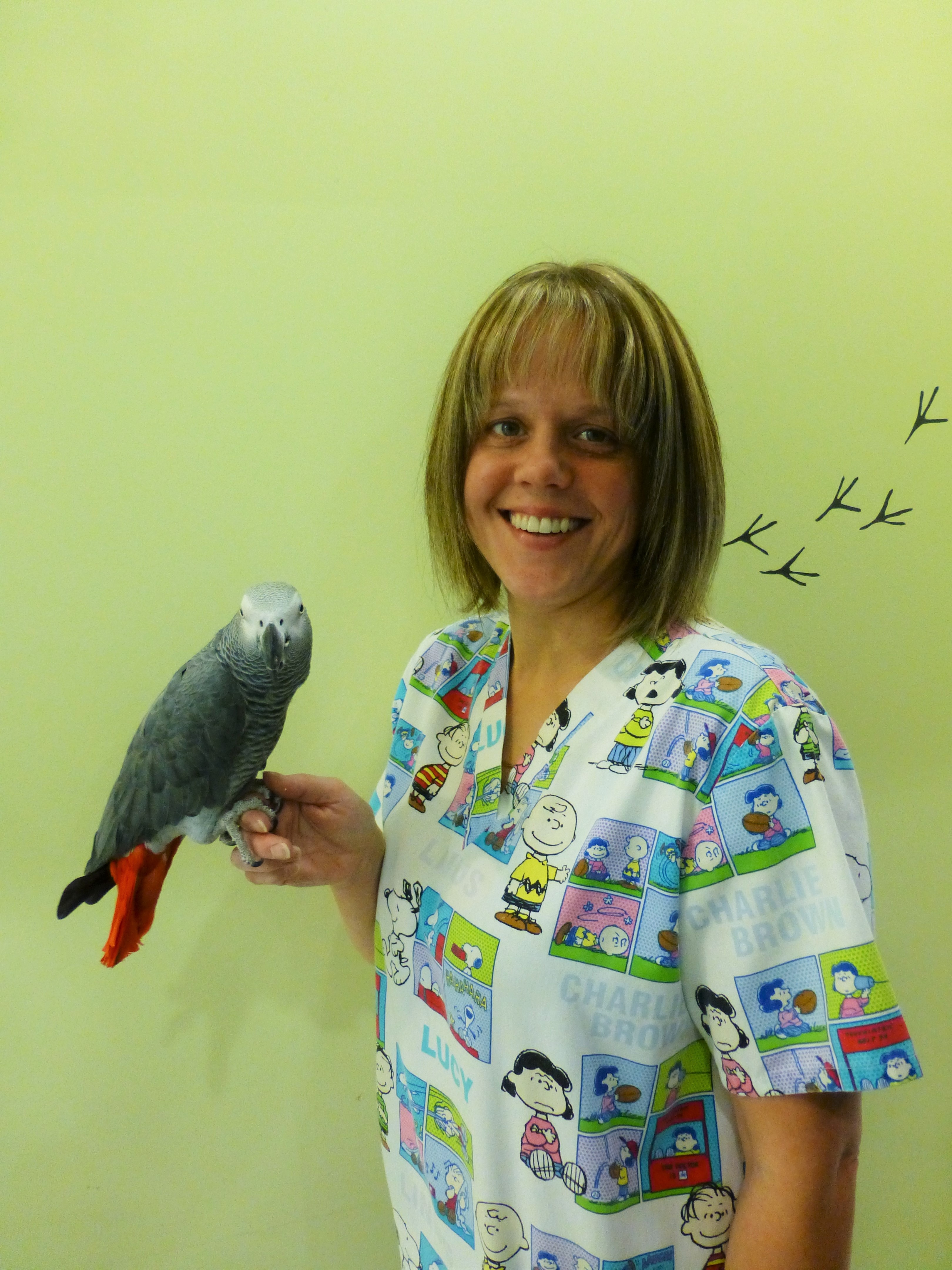 Nikki, our head receptionist, received her Animal Sciences Diploma from Montreal's International Correspondence School in 1995 and she has been an integral part of the Calgary Avian & Exotic Pet Clinic team since 2001. At home, her pet family includes 'the girls', two Rhodesian Ridgebacks named Nova and Juno, Zeke the budgie, and Storm, the African Grey Parrot. Away from the clinic, Nikki and her husband Dylan revel in 'horse snuggles' with their 'boys', horses Hunter and Titan.