Check out our new
ONLINE STORE. Get all of your pet supplies delivered right to your door!

Please note the following:

- Please allow up to 3 business days for delivery.
- There is a 5 days return policy on all accessories.
- Items must be returned to the clinic unused and in original packaging.

- All food, treats, and supplement sales are FINAL
- If your product is expired or short dated, please CALL the clinic within 3 days otherwise you

are not eligible for a refund or exchange.

- If you have ordered an incorrect item or the item arrives damaged, please CALL the clinic

within 24 hours otherwise you are not eligible for a refund or exchange.

*Call the clinic at 403-240-3577 for more information about returns.
At Calgary Avian & Exotic Pet Clinic, we understand the importance of proper nutrition for the health and well-being of exotic pets. We are proud to offer quality diets, supplements and enrichment items for most exotic species and can special order items not routinely in stock. We are happy to help you chose an optimum diet for your pet and instruct you on how to safely convert your pet to a different diet.
Harrison's Bird Foods
This line of 100% certified organic pelleted food is formulated to provide complete nutrition for your bird. Special formulations are available to provide for the species, age, reproductive status, and health of your bird.
www.harrisonsbirdfoods.com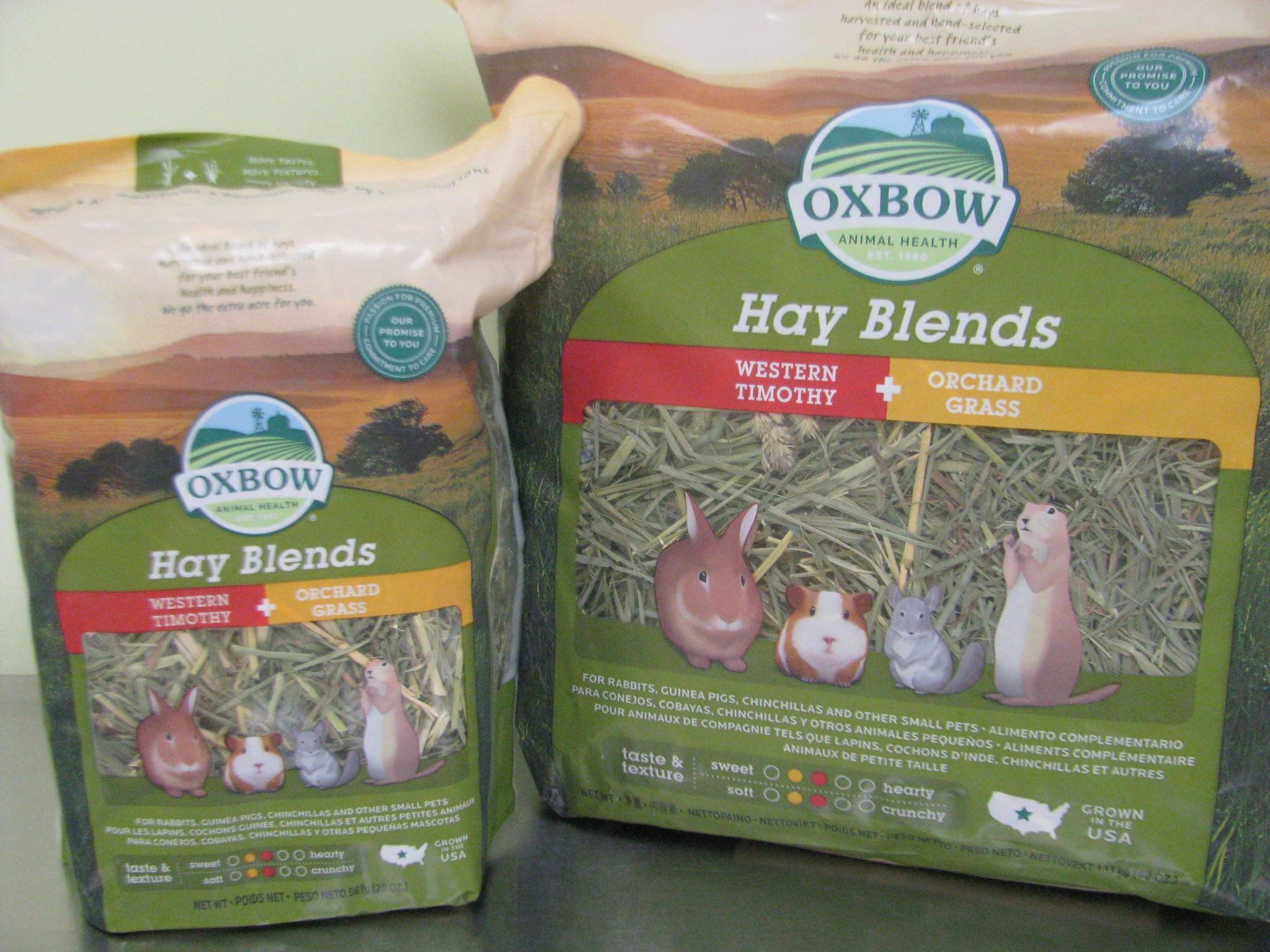 Oxbow Products
This line provides premium life stage food for rabbits, guinea pigs, chinchillas and other rodents. We carry the full line of diets for all species, including their newest organic food line, farm fresh hays, species' safe treats and Nature Science supplements.
www.oxbowanimalhealth.com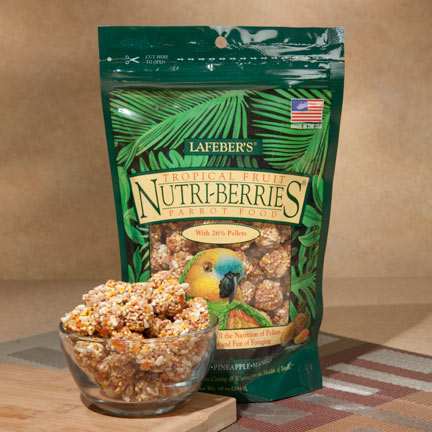 Lafeber Nutri-Berries
Great for training or for providing a nutritious treat, Nutri-Berries come in a variety of flavours and now offers a Senior bird formulation.
www.lafeber.com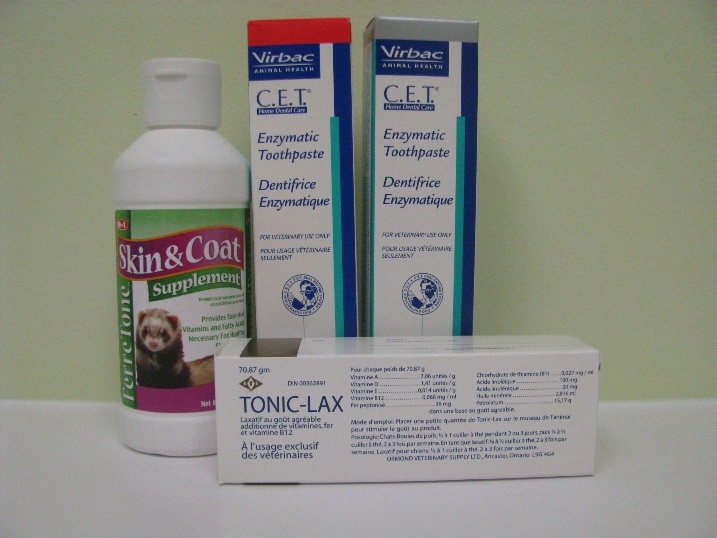 Ferret Diets and Supplements
We carry both Wysong and Totally Ferret diets, as well as ferret supplements to meet the needs of all ages of ferrets.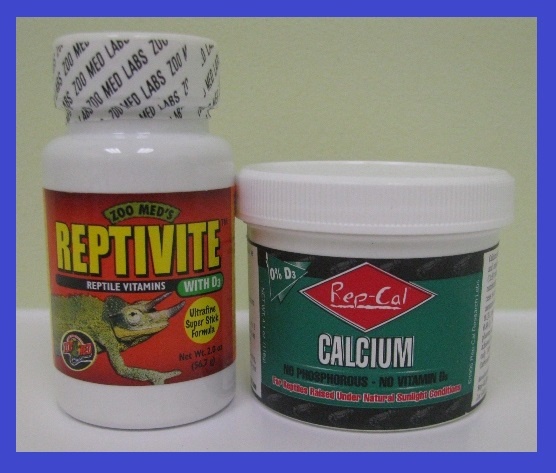 Reptile Supplements
As well as providing supplements for all manner of reptiles, we can direct you in supporting young, inappetant, or ailing pets.