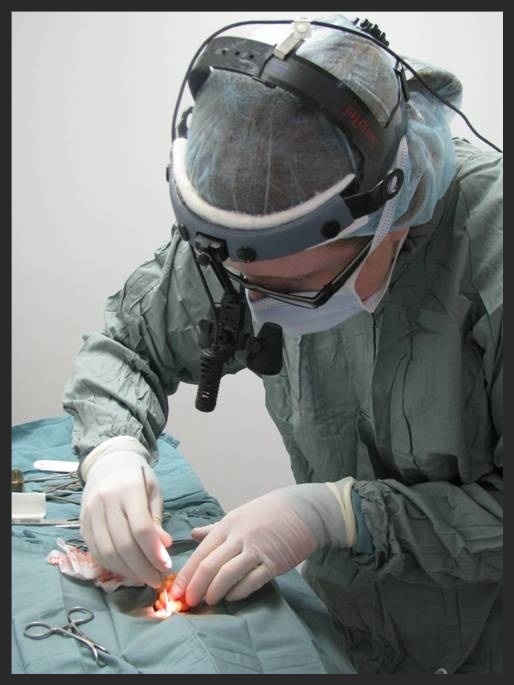 Our clinic is staffed with experienced, highly trained, and caring exotic pet veterinarians, veterinary technicians, and client care professionals. Our practice is limited to exotic pets allowing us to fully dedicate our entire staff to the unique care and medical needs of your pet and letting us provide an environment where your special pet can feel at ease.

We offer full medical and surgical services for all species of birds, rabbits, ferrets, chinchillas, guinea pigs, hamsters, mice, gerbils, degus, snakes, lizards, turtles and tortoises, and all exotic pets including hedgehogs, sugar gliders, amphibians, invertebrates and fish. We strive to ensure long and healthy lives for your pet through wellness examinations and client education. Our veterinarians will spend time with you to review your pet's diet and husbandry, complete a full physical examination, review diagnostic and treatment options and answer your questions. We are here for every stage of your pet's life.

Our clinic offers in-house high definition digital radiology, laboratory services, surgery, rigid endoscopy, warranty examinations, vaccinations, health certificates for traveling/boarding, microchip placement for identification, genetic sexing of birds, dentistry (rabbits, rodents, ferrets), palliative care and pain management consultations and referral services for specialty consultations.

We are pleased to offer a variety of grooming services for your pet. Our veterinary staff are fully trained and experienced in exotic pet grooming including beak management in birds and tortoises, wing clipping in birds, nail trims for all exotic species, scent gland cleaning for rabbits and full or partial body grooming of rabbits and guinea pigs.
Our veterinarians understand that pets can sometimes display behaviours that are hard to understand or manage and in some cases, can be harmful such as chronic feather destructive behaviour or persistent egg laying. We are ready to help you understand your pet's behaviour and work with you to appropriately modify it.

Breeder & Pet Store Consultations/On-site Evaluations

For large groups of breeding animals, our veterinary team is available for on-site assessment. Our veterinarians provide counsel on set-up, husbandry and optimum diets, as well as information on disease prevention and how to best maintain a healthy collection.

Referrals and Second Opinions
Exotic pets have unique needs and require special care. Our Veterinary team is available to receive referrals from both local and out-of-city veterinarians and to clients seeking a second opinion on the medical or surgical care of their pet.

For clients within the Calgary area with large numbers of pets or for those with difficulty getting to our clinic, we can bring our services to you! Call our clinic for details.
Our clinic provides dental care for many exotic pets including ferret dental prophylaxis and dental management for rabbits and rodents. We offer digital imaging of the skull and our veterinarians will always provide you with all the dental options for your pet.

Pet Loss Counseling/After Care
We understand that the loss of a pet is one of the hardest emotional experiences an owner goes through and at Calgary Avian & Exotic Pet Clinic, we will help to guide you through all end of life decisions and do everything possible to make this time as easy as it can be for you. Any of our staff can guide you through the options available for after care of your pet including cremation services, ceramic paw prints and other memorial services. We are always available for you and should the need arise, we can refer you to a bereavement counselor.